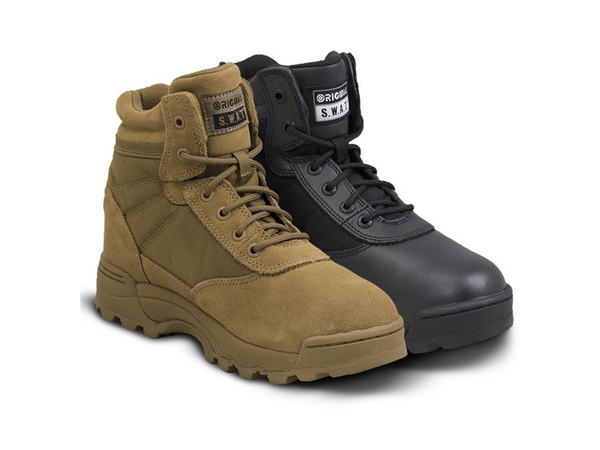 OUR STORY:
In 1999, the first Original S.W.A.T. boot was designed. The goal was to make footwear that was specifically designed for elite S.W.A.T. teams. The challenge facing the industry was how to make a boot that could meet the demands of the different environments that law officers face - while being comfortable enough to support a double shift. 
The answer was to re-evaluate the way that boots had been made for 60 years - no more "Make your foot fit the boot." But now Original S.W.A.T. is making boots that fit your feet. The revolution was in using lasts that were influenced by an athletic structure; fitting the foot in the right places while offering the support of a boot, thus forming our legendary no break-in period.
In a 2006 interview, founder Terry Mackness predicted that the tactical industry would continue to feed off of the advances in athletic footwear. In 2019, Original S.W.A.T. released the Alpha Series - our most athletic boot to date.
What are you waiting for? Become a part of the Original S.W.A.T. story today.
SHOP NOW